That Come To You, On Your Schedule.
Skip the auto shop and let a professional mechanic come to you.
OnDemand Mechanic matches professional mechanics from around the Tulsa area with vehicle owners that need simple troubleshooting and vehicle maintenance anywhere, any time.
Once an automotive mechanic is requested, OnDemand Mechanic dispatches them to the vehicles location to perform any non-intrusive work that may needed. Clients pay OnDemand Mechanic upfront, and then we pay the mechanic when the job is completed and both parties are happy with the outcome. The best part is that OnDemand Mechanic can match vehicle owners in need with a professional mechanic quickly through our website or via text message!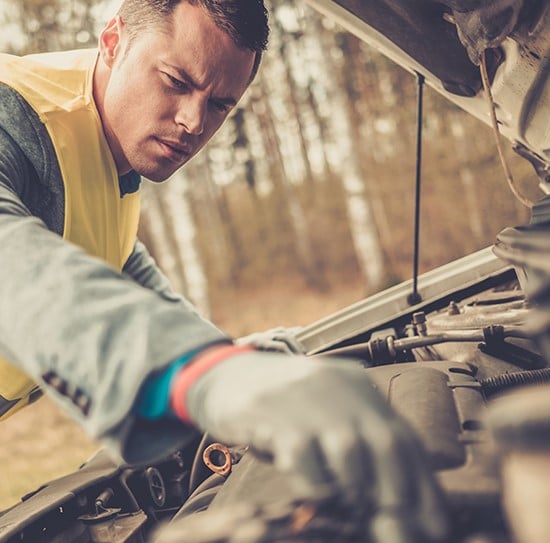 Frank Cerrito, Owner of OnDemand Mechanic. At the ripe old age of 9, my father decided it was time for me to learn how to work on cars. My mother had just had an accident in her 1968 Camaro and my father decided to do all the repair work as he always did. That was the beginning of my love for cars and my official entry into being a gearhead!
When It was time for college, my father convinced me that "computers are where it's at". Of course, he was right and that set me on the path to a career in Information Technology. I was fortunate enough to work for several leading computer companies over my 30 years in the industry. I was in customer support for most of that time and became a topnotch troubleshooter in the industry. At the peak of my career in customer support, I was a Tier 3 Engineer – which meant I was called on to fly to customer sites all over the US to help work on complex issues that our field engineers could not solve. Those troubleshooting skills have served me well during my life and translate to fixing just about anything.
"I've been doing business with "On Demand Mechanic" for the last year or so. They have been consistent in adhering to their initial quotes, quality services, and fair in cost. I highly recommend "On Demand Mechanic". Kenneth and his crew are a great team to work with."
M Anderson
"Randy did a great job diagnosing my a/c issue. Even checked some things that he didn't have to. Highly recommend and will def continue using their services." Matt Louviere
"Randy was great! Walked me through what was wrong and showed me the evidence. Will definitely use them in the future!" Patrick White
Our goal is your satisfaction!
At OnDemand Mechanic, we built our business on our ability to source and dispatch the best automotive technicians in the Tulsa area. If you need a mechanic for simple maintenance on your personal or fleet vehicles, or just want to have a consultation about potential problems that are occurring, our team is ready to help, no matter where your vehicle may be. Skip the auto shop and get a quote from OnDemand Mechanic.